WhiteFire | A Complete Text Message Platform
WhiteFire is complete platform for your businesses text message needs. We provide an In-store Kiosk, customized to YOUR business with YOUR logos  where your customers can sign up to receive text messages for all your businesses deals, promotions, sales, events, coupons, news and more!
Your WhiteFire account gives you complete access to your customers with your own portal where you can send messages, manage your contacts, subscribe and unsubscribe people, and view all your previously sent messages and reports.
We designed our platform to be as simple and intuitive as possible. Pick it up and run with it.
We customize for you! When your customers sign up on the Kiosk to receive text messages from you, they can receive the standard welcome message, or a welcome message customized for your business. You decide!
Build Your Contacts
Our In-store Kiosk makes it easy to build your customer database. The In-store Kiosk means more sign-ups and more sign-ups mean more returns!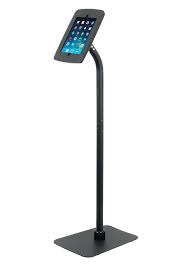 Contacts will also get added automatically when they text your keyword. Once added, you can search, manage, send a single message, or delete contacts in a snap.
Mobile Keywords
Mobile keywords allow your audience to opt-in to receive your future text messages. When they text-in, their number will be added to your contact list and they'll get your auto-response.
Why Text Messages?
Text messaging isn't just a convenient way to chat with friends. It's also a powerful mobile marketing tool for small businesses. The vast majorities of Americans own a cellphone, and most use their phone to send and receive text messages, also known as SMS messages. More important, cellphone users are more engaged with Our Platform than they are with other mobile marketing avenues like email or social media. Most cellphone users have programmed their phone to alert them whenever a new SMS message arrives, and the majority of messages are read within a few minutes of delivery.
<![if !supportLists]>·

<![endif]>It's Opt-In
Many traditional modes of advertising rely on the law of large numbers to succeed. By advertising your marketing message to as wide an audience as possible, you stand a better chance of reaching prospective customers. This type of advertising requires you to spend lots of money on marketing advertisements that many consumers won't see, will quickly forget or simply ignore.
Our Platform, on the other hand, relies on consumers to opt in. That means your target audience must first sign up to receive messages about deals and promotions before receiving them.  Opt-in marketing has big benefits for businesses.
<![if !supportLists]>· <![endif]>One is that consumers who receive your messages are already heavily invested in your brand or product; otherwise, they wouldn't have signed up.
<![if !supportLists]>· <![endif]>Another is that the opt-in model also means you won't waste time or money bothering customers who aren't interested. Our platform makes it easy for users to opt out.
Of course, you'll need to get consumers to sign up to receive your messages in the first place. Enter our In-store Kiosk. A Kiosk placed in a waiting area, or at check out, or at a bar turns dead time into profit for your business.
<![if !supportLists]>·

<![endif]>
 

It's Engaging

If you're like most consumers, you probably can't wait to read a text message when it arrives in your inbox. In fact, the majority of text messages are read within just a couple of minutes after receipt. Consumers have grown accustomed to their email inbox being flooded with spam and unwanted advertising. Furthermore, many consumers don't check their email inbox for new messages more than once or twice a week. SMS inboxes, by contrast, are largely reserved for messages that demand to be read right now.

This phenomenon has obvious benefits for business owners. Not only are the consumers on your SMS contact list willing participants in your promotional campaign, but they're almost guaranteed to read your message right when you send it. By delivering your messages directly to engaged consumers and getting them to read those messages quickly -- it delivers great bang for your buck.
<![if !supportLists]>·

<![endif]>It's Quick
Much of the appeal of Our Platform is in its brevity, both for the advertiser and the consumer. Unlike lengthy email promotions, SMS messages are generally just one or two sentences in length, sometimes including a link to a website with more details about the promotion. Consumers are very likely to read entire messages, simply because they are so short. SMS messages can also be read at the consumer's convenience, so they aren't as intrusive as Web pop-ups or telephone calls.
The brevity of SMS messages also benefits the small business owner who is short on time. Planning and deploying a promotion via our platform is quick and easy, and requires much less up-front planning than traditional advertising.
<![if !supportLists]>·

<![endif]>It's cheap
Small business owners in particular can benefit from Our Platform because it is affordable. Sending an SMS message is much cheaper than placing a full ad in front of a potential consumer. We have the lowest rates in the industry. This allows you to send hundreds or thousands of messages each month for a low, flat rate, upfront rate with no hikes, hidden costs or gimmicks. Considering the power of Our Platform to directly target engaged consumers, it delivers a good value proposition for small business owners on a budget.
How to get started
We offer the best pricing available in the industry due to our volume. Set up is quick and painless. Sign up with WhiteFire, and we will get your In-store Kiosk and Portal login customized and set up within a few business days.
<![if !supportLists]>· <![endif]>$199 for the for the Initial startup. This covers the In-Store Kiosk and Stand along with the account set up and portal programing, including a custom welcome message, and Keywords.
<![if !supportLists]>· <![endif]>$99 a month for 2000 messages, the base service, Kiosk, server, and  account maintenance
<![if !supportLists]>· <![endif]>2000 free messages a month and Only a penny a message after that!
And that is it! No hidden fees!
How it works
Place the In-store Kiosk in your lobby, waiting area, or near check out
You customers enter their phone number and agree to get text messages from your business. At this point they immediately receive a Welcome Message. This message can be a standard greeting, or it can be customized to your business.
You Log into your account whenever you want to send a message, manage your contacts, see reports, subscribe or unsubscribe people, or Schedule a future message.